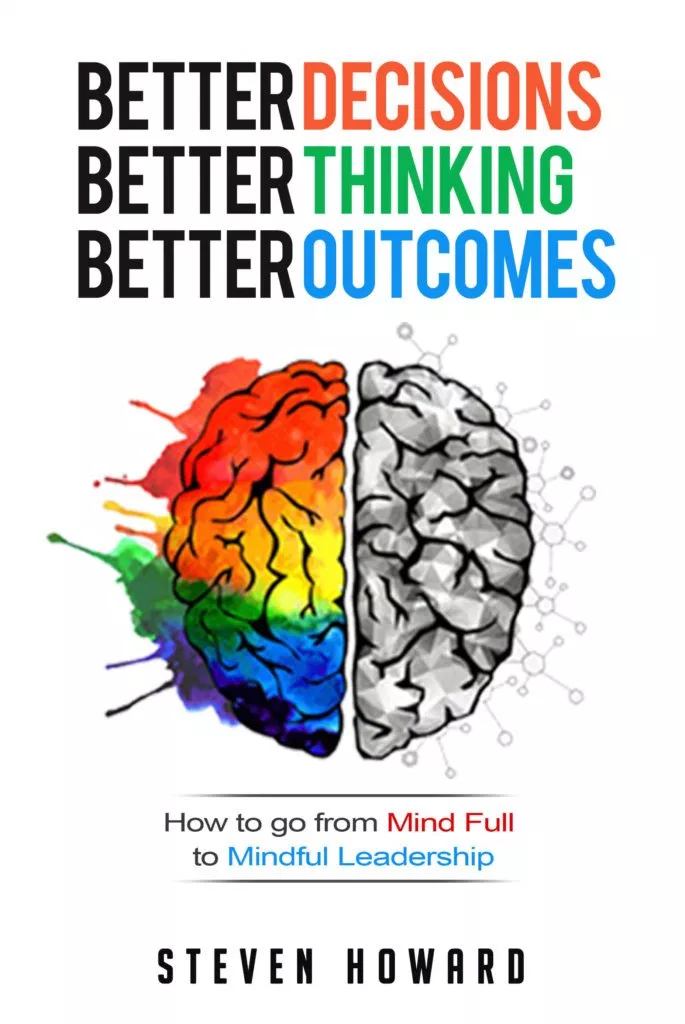 Are you a leader struggling to do your best work in a stressful world?
In what situations and in what interpersonal interactions do you regularly find your emotions and your reactions working against you and against your best interest?
Steven Howard, award-winning author of 20 leadership, marketing, and management books, joins me to share about his new book, Better Thinking, Better Decisions, Better Outcomes: How To Go from Mind-Full to Mindful leadership. 
This book bridges the knowledge gap between neuroscience and mindfulness with special attention for leaders.
In this podcast get answers to:
Why is dementia becoming a societal issue?

How does a mind-full brain impact decision making and leadership?

What are six tips for reducing the harmful impact of stress on your life so you can g

o from being a First-Reactors to a First-Responder?

What are common myths about the brain?
How drunk do you drive when you are sleep deprived?
When does the brain start to deteriorate and how can we reverse the damage?
And much more!
Buy the book and learn more about Mindful Leadership Courses and Certification.
Email Steven: steven@calienteleadership.com
Linkedin: https://www.linkedin.com/in/stevenbhoward/