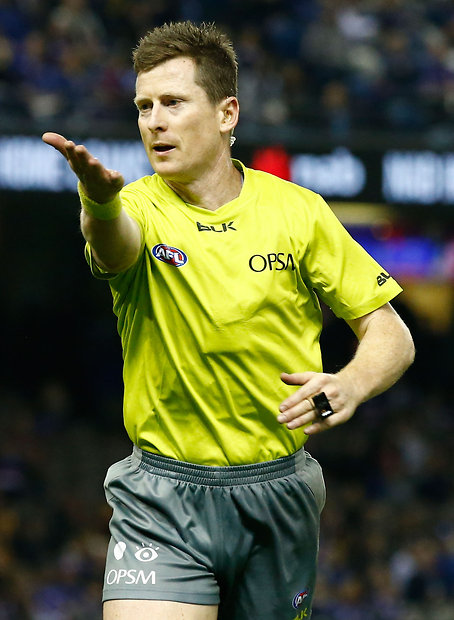 Get inspired by the personal story of how an Australian Football League umpire is transforming his professional and personal life with Compassionate Accountability. If the strategies can work on the field with disgruntled footy players, or at a busy intersection with teenager learning to drive, they can work for you too! In this riveting conversation, learn about;
The lifestyle and work of an AFL umpire, including credentials, training, and the game experience.

Chris' epiphanies about his own behavior, how he sees conflict, and the potential for harnessing the positive potential of conflict.

How Chris uses the Formula for Compassionate Conflict on the football field with disgruntled and aggressive players.

A touching and powerful story of how Chris transformed how he negotiated conflict with his teenage daughter during a driving lesson.

The role of vulnerability in building trust and facilitating better dialogue during conflict.

Building a cohesive, supportive team using the Compassionate Accountability.

How the compassion cycle enhances innovation thinking.
Selected Quotes from Chris
"I'm no longer carrying the burden of trying to fix people and then monitor them for tripping up."
"The first part is understanding my role and responsibility in conflict. The next is learning to decode others' behavior and motivations."
"Compassionate Accountability is a great way for innovation teams to broaden their perspective, co-exist better, and create new norms."
"Vulnerability is a really good way to build some trust. It levels the playing field for effective dialogue."
Let's get connected!
Learn more about bringing Compassionate Accountability to your team or organization